A great product description is only great if it achieves its one purpose; persuading visitors to buy the product. One of the main reasons product descriptions are so important is the fact they allow sellers to state the product benefits and clarify any customer doubts ahead of a sale, letting them buy with confidence. They're also a great way to introduce more of your brand personality to customers. Statistics show that if you can make a sales lead laugh, you are 90% closer to making a sale, meaning it's a brilliant place to inject some fun from your brand. Optimizing your product descriptions for SEO can both positively affect consumer response and strengthen your brand voice and awareness.
To inspire your next product descriptions, we're sharing our top picks for the funniest and most creative brands of 2020.
Why Should you Use Infographics for Marketing?
The answers to this are simple, take a quick look at the following infographic stats and you'll soon see why.
Infographics are visual representations of data or information. The benefit of visual aids is ample when considering the average human remembers up to 80% of what they see compared to just 20% of written material.
Publishers who feature infographics on their publications or sites report significant growth of traffic than those who don't use infographics at all, at a rate of 12%!
Infographics are up to 30x more likely to be read than a regular article.
As you can see, publishers or marketers that use infographics are doing so with brilliant reason.
However, it is one thing to create infographics while it is another thing altogether when it comes to promoting them. If you don't engage in effective infographic promotion, your brand may not get the results you want.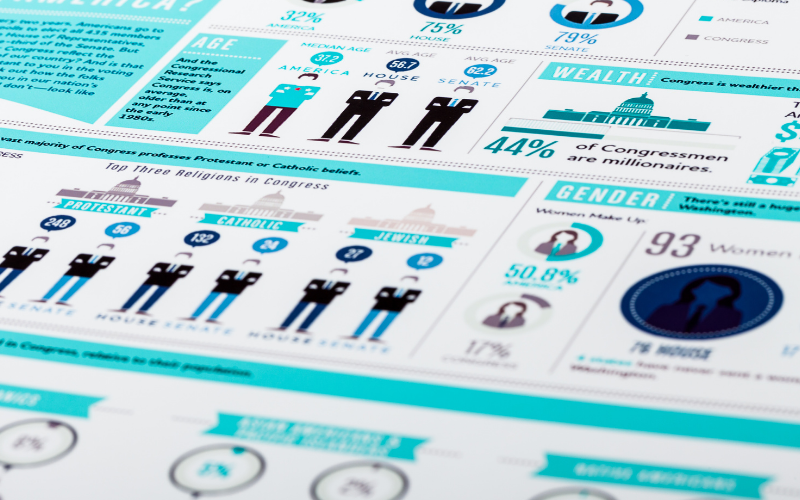 Infographic Promotion and its Effectiveness
Why should you promote your infographics, you ask? Many establishments go to a lot of trouble to create highly engaging infographics. They nearly always make one mistake: they do not promote their infographics.
These days, many things are striving for our attention; posting your infographics on your website is not enough. It is improbable that random individuals will land on your site, hoping you have uploaded a new infographic worth seeing.
In a digitally dominated age, multiple platforms are all bidding for our attention. This means that featuring infographics on your website is seldom enough to garner results. Audiences are native to social media, meaning they're much more likely to see an infographic while browsing than they are to visit your site directly, particularly potential customers. 
The truth is that the only way your visitors – both new and old – will know about your infographics is if you promote them.
The top 3 reasons why you should consider adding infographic promotion as part of your day-to-day marketing strategies are as follows
Amongst the many benefits, there are 3 key reasons to consider adding infographic promotion to your marketing strategy:  
Increase Visibility
The more you organically promote new content or infographics in newsletters or social media the more visibility your website will benefit from. 
Promoting your infographics is also an excellent way of filling your social media pages with engaging, exciting, and brand-related content.
Boost SEO
Infographics have been proven to be highly effective and efficient in boosting SEO. When you post links to your infographics on your social media channels or via email campaigns, you will automatically be driving quality traffic to your site. 
As they are branded and unique visuals, your infographics will likely capture the attention of your visitors and engage them for extended periods. This means your visitors will stay much longer on your website, minimizing bounce rates and boosting your authority in the eyes of Google and other search engines. 
Infographic promotion significantly improves brand awareness
Your infographics should always showcase your business logo. This means that the more visitors see it, the more exposure your brand will receive. 
As mentioned, people engage much better with visuals. This also implies that they will be more likely to share infographics they find informative and engaging. 
By now, the benefits of infographic promotion and its effectiveness should be obvious!  
Now it's time to get ready for the pièce de résistance! In the next section, we're sharing our ultimate cheat sheet for infographic promotion, so sit tight!
Promoting your Infographics: How to Do It for Maximum Impact
Share your Infographics on Social Media
If your brand uses social platforms we're sure you already know that images or visuals get up to 53% more engagement on social media platforms than any other type of post, and if you didn't you do now! However, there is terrible news for infographics: the different styles mean some formats are somewhat difficult to share due to the dimensions used in the design process.
However, there are ways around this:
post a link to your infographics. Make sure you mention in your description that the link leads to an infographic.
Take a snapshot of the infographics and post the images alongside the description. This will further pique the attention of your target audience, thereby increasing your click-through rate.
Create infographics specifically for social media. Instagram's carousel feature is brilliant for sharing longer designs. Allowing you to separate the full design into several images uploaded and viewed within the same post.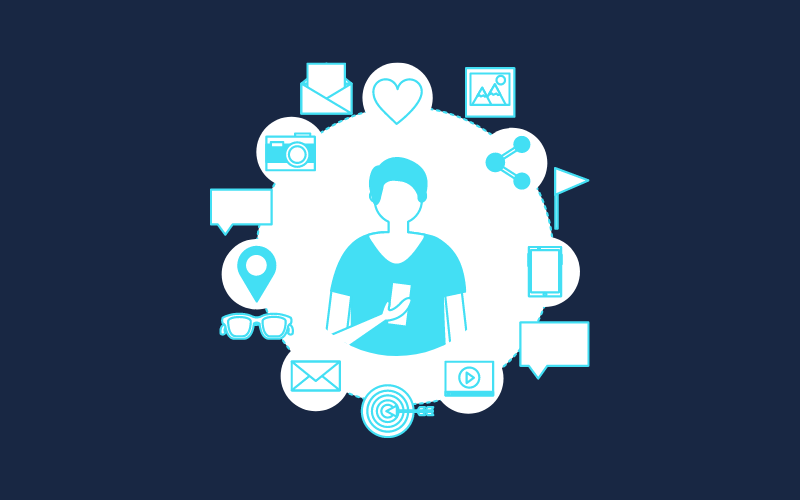 Post your Infographics on your Website
Publishing your infographics on your site is probably the first thing you should do after creating them. You can add them as new blog posts or create specific landing pages for them.
To boost the success of your infographics, make sure you do the following:
Add a call-to-action button at the bottom.
Add social sharing buttons
Make sure the content is interesting, engaging, and exciting enough to bring about genuine engagement from your visitors.
Submit your Infographics to a Directory
You will find several excellent directories, archive sites, and platforms tailored to promoting or sharing visuals such as infographics. You can submit your visuals to one or a handful of them. Promoting your infographics this way can considerably extend your target audience reach.
Some of the best directories to submit your infographics include:
Daily Infographics
Infographic Journal
Visual.ly
Infographic Archive
Flickr
Cool Infographics
Infographics Showcase
Make Videos from your Infographics
Get lots of mileage from your infographics when you turn them into videos. The simplest way to achieve this is by separating different parts of your infographics and making them into PowerPoint slides.
You can also make your infographics even more engaging by adding copyright-free music to them. You can engage the services of video creators like Animoto, etc., for infographic promotion as well.
Promoting your infographics should not cause you sleepless nights.
Using this cheat sheet for infographic promotion ensures the online and offline community finds and shares your infographics.
This is a super-fast way of boosting your SEO efforts, improving brand awareness, and guaranteeing resounding success.